Question / Issue

What is the difference between Policy Status and Bound Status?
Answer / Solution

The Policy Status is a Per Carrier selection that is part of the carrier bridge menu. This menu is Not Editable and designates why a quote was or was not bound with a carrier.

In the Preferences > Agency > Policy Bound menu there are additional settings for what happens to the status when bridge and whether or not a selection is required after bridging to a carrier. As shown here: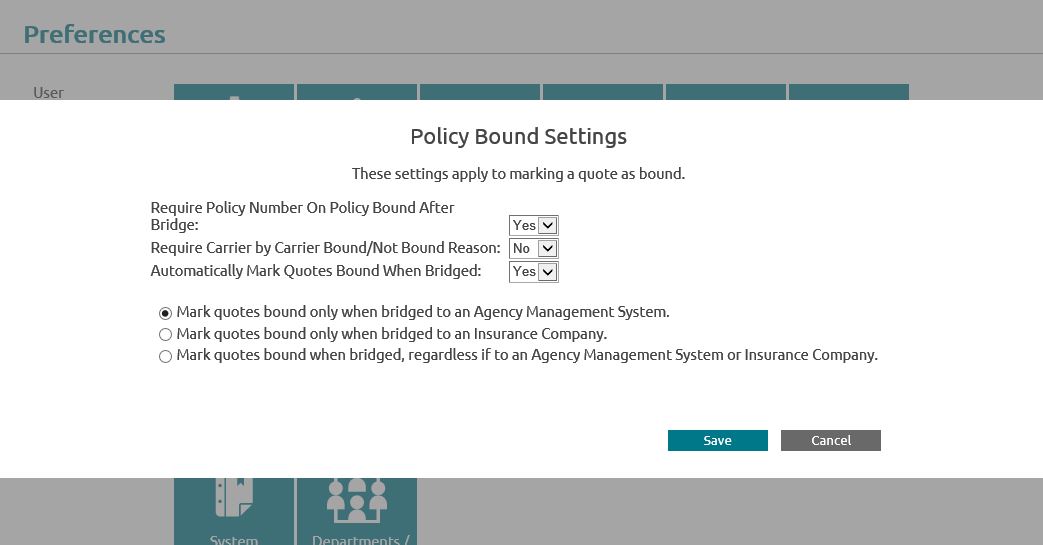 When inside a quote at the top of TurboRater there is an option for Policy Bound:
This option opens a menu to select why the quote was or was not bound. The difference being between the reason for the quote not being bound or the quote not being bound with a specific carrier.
The Reason Not Bound drop down menu can be edit via the Preferences > Agency > Reasons Not Bound menu: